Game analysis from every perspective
PlaySight
Blog post from Philippe Azar
PlaySight© revolutionizes data tracking at all levels. This high-tech surveillance system consists of six cameras that record your game on our indoor court from different positions. Not only ball speed and spin values are measured, but also running distances as well as winner and error strokes are counted.

Look after your game with or without our PBI tennis coach statistics, selected strokes and much more.
The ideal analysis to perfect your tennis!

Smartcourt PRO
5 Kameras (more can be installed)
Video recording on your account
HD-Live-Streaming
PlayFair tournaments
Multi-angle video on the pitch
Statistics and analyses
3D-Shot-Spot- und analysis tools
Excercises in game form and real-time feedback
Mobile access via the app
Integration for live streaming of the displayboard
Dashboard for statistics and leaderboard
Cloud video management, review and editing tools
Tagged events and easy filtering
Price per person
Offer
Stangl-guests
Non-Stangl-guests
Court charge incl. PlaySight
€ 34,00
€ 38,00
Private lesson incl. PlaySight analysis
€ 90,00
€ 100,00
Private lesson with PlaySight TURBO
(analysis and extra 30 minutes review)
€ 135,00
€ 150,00
PBI "tennis for life" camp incl. PlaySight analysis
€ 475,00
€ 525,00
Our PBI team is looking forward to your inquiry and will be happy to provide you with further information!
Phone: + 43 5358 2000 931 or +43 5358 2000 932 or e-mail: stanglwirt@pbitennis.com

Tennis lessons which are not cancelled 24 hours in advance will be charged for the normal price.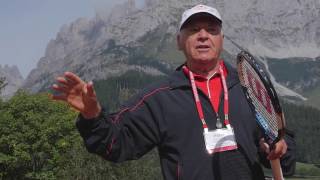 Stanglwirt PBI Tennis
2:28 min
94 Videos
Explore our media library & experience unique views up close.
More videos
You may also be interested in: