Awards
Wellness Aphrodite 2015 in the Fitness & Sport category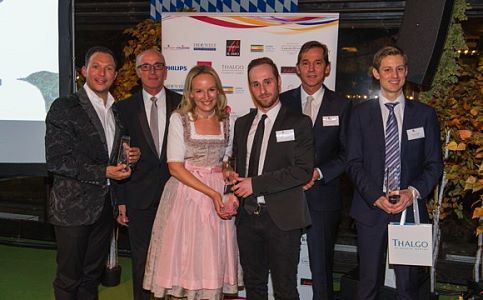 In the festively decorated events hall of the Sonnenalp Resort, Thomas Karsch welcomed around 130 invited guests from the hotel industry, politics and the supply industry. The managing director of the Freizeit-Verlag Landsberg publishing house referred to the high esteem in which the Wellness Aphrodite has been held for years in the wellness industry.

The Wellness Aphrodite 2015 award was presented in the eight categories of Wellness Dining, Fitness & Sport, Beauty & Treatments, Spa Design, Accommodation, Ecology/sustainability, Spa Character and Overall Concept.

The Wellness Aphrodite for the Fitness & Sport category went to the Green Spa Resort Stanglwirt!

It is therefore no surprise that professional sportsmen and women make use of the perfect facilities at the Green Spa Resort Stanglwirt while preparing for competition events. But you don't have to be a professional to get active here. Enthusiasts of all abilities will find an extensive programme of indoor and outdoor activities, all led by professionals. The Stanglwirt sports world is a paradise for everyone who enjoys an active holiday. The list is seemingly endless: the Lipizzaner stud, the driving range, the tennis centre, the ski school, the Fitness Garden, a sports pool, and so much more besides... The Stanglwirt is leading the way when it comes to the range and quality of its sports facilities - in this the verdict of the jury was unanimous.

We were also delighted to be nominated for the Family Cup in the "Best Overall Concept" category.
You may find this also interesting