Support for your back
Fitness for backs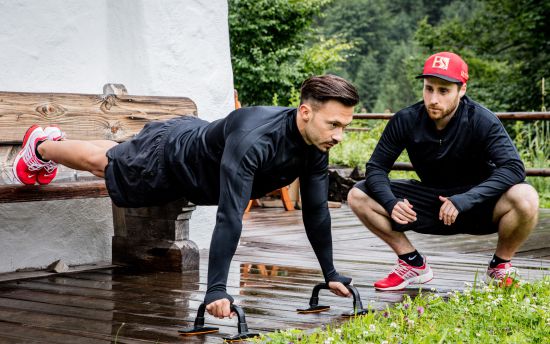 Back pain is the most widespread disease there is and practically everyone is acquainted with troublesome lower back pain. Stanglwirt back fitness training helps to stop things getting that far, by specifically strengthening muscles that are weak or tense and returning flexibility to the spine.

Under the instruction of our back fitness experts, the entire musculoskeletal system is lastingly strengthened by gentle exercises that are easy on the back and return the back to everyday fitness.

Meet in the Fitness Garden Duration approx. 30 minutes.
You may find this also interesting