Seize the opportunity with both hands
The hairdresser's lounge
To make sure that you not only feel comfortable in your skin but are also happy with your hair during your stay at the Stanglwirt, we have a team of professional hairdressers in our hairdresser's lounge. Whether a magnificent pinned-up hairstyle, elegant hair extensions or a fashionable short cut: our stylists will be happy to create exactly what you want.

Appointments on request at...
0043 (0) 5358 2000 946 or friseur@stanglwirt.com or
0043 (0) 5358 2000 950 spa@stanglwirt.com
Subject to change at short notice.
Something special for your hair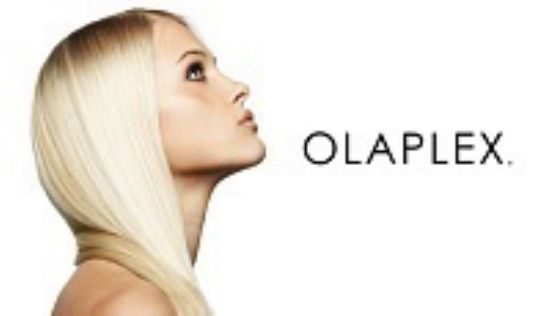 OLAPLEX is clearly THE beauty milestone with magical powers. OLAPLEX is not a trend, but a revolution, which conquered the world of hair in the USA a long time ago! But what is the success of this innovative hair product based on? Find out from our Stanglwirt hairdressing team what makes OLAPLEX so unique, why it is worth testing it in person and how OLAPLEX will visibly improve your hair too. Our top-hairstylists will be happy to advise you. Please arrange an information appointment without obligation by telephoning +43 5358 2000 - 946.
Hairdressing prices for ladies
Prices Ladies
| | | | | |
| --- | --- | --- | --- | --- |
| Service | short | medium-length | long | extra-long |
| Wash, blow-dry and set | € 35,00 | € 45,00 | € 55,00 | € 65,00 |
| Wash and cut | € 45,00 | € 50,00 | € 60,00 | € 70,00 |
| Wash, cut and blow-dry | € 60,00 | € 70,00 | € 80,00 | € 90,00 |
Highlights
| | | | | | |
| --- | --- | --- | --- | --- | --- |
| Service | | short | medium-length | long | extra-long |
| Highlight | | € 60,00 | € 70,00 | € 80,00 | € 90,00 |
| Highlight foil, single | € 4,00 | | | | |
| Highlight foil, top of head | € 50,00 | | | | |
Colour & tint
| | | | | | |
| --- | --- | --- | --- | --- | --- |
| Service | | short | medium-length | long | extra-long |
| Colour | | € 45,00 | € 50,00 | € 55,00 | € 60,00 |
| Tint | | € 40,00 | € 45,00 | € 50,00 | € 55,00 |
| Hairline tint | € 45,00 | | | | |
OLAPLEX
| | |
| --- | --- |
| Service | Price |
| Tint with OLAPLEX according to structure, length and volume | from € 34,90 |
| OLAPLEX highlight foil according to structure, length and volume | from € 34,90 |
| OLAPLEX care | from € 34,90 |
Care
| | |
| --- | --- |
| Service | Price |
| Kerastase Fusio Cocktail | € 19,00 |
| Kerastase K-Water | € 15,00 |
| Hair mask | € 15,00 |
| Conditioner | € 8,00 |
Pinned-up styles
| | | | | |
| --- | --- | --- | --- | --- |
| Service | short | medium-length | long | extra-long |
| Bridal style including trial hairdo | € 75,00 | € 90,00 | € 110,00 | € 130,00 |
| Plaited style | € 20,00 | € 30,00 | € 40,00 | € 50,00 |
| Pinned-up style | € 40,00 | € 50,00 | € 60,00 | € 70,00 |
Hairdressing prices for men & children
Men
| | |
| --- | --- |
| Service | Price |
| Cut, without wash | € 30,00 |
| Cut with wash | € 40,00 |
| Cut with wash including setting lotion or gel | € 45,00 |
| Hair clippers | € 25,00 |
| Beard trim / style / cut | € 15,00 |
| Shave | € 30,00 |
| Blond tips | € 25,00 |
| Hair mask | € 10,00 |
| Scalp ampoules | € 8,00 |
Children aged 0 to 2
| | |
| --- | --- |
| Service | Price |
| Cut | € 15,00 |
Children aged 3 to 10
| | | |
| --- | --- | --- |
| Haircut for | Service | Price |
| Girls | Cut without wash/blow-dry | € 25,00 |
| Girls | Cut with wash/blow-dry | from € 30,00 |
| Girls | Plaited style | € 15,00 |
| Boys | Cut without wash | from € 25,00 |
| Boys | Cut with wash | from € 30,00 |
Children aged 11 to 14
| | | |
| --- | --- | --- |
| Haircut for | Service | Price |
| Girls | Cut without wash/blow-dry | from € 40,00 |
| Girls | Cut with wash/blow-dry | from € 55,00 |
| Girls | Plaited style | € 20,00 |
| Boys | Cut without wash | from € 25,00 |
| Boys | Cut with wash | from € 30,00 |